Compensation: Workers Compensation: Risks for Telecommuters
Working from Home
Advances in technology have enabled many employees to be able to work partly or completely from their homes. Currently, 24% of workers do some or all of their work from home. In 2015, 38% percent of people in management, business, and financial operations and 35% percent of people in professional and related occupations did some or all of their work from home (source:
https://www.bls.gov/opub/ted/2016/24-percent-of-employed-people-did-some-or-all-of-their-work-at-home-in-2015.htm
)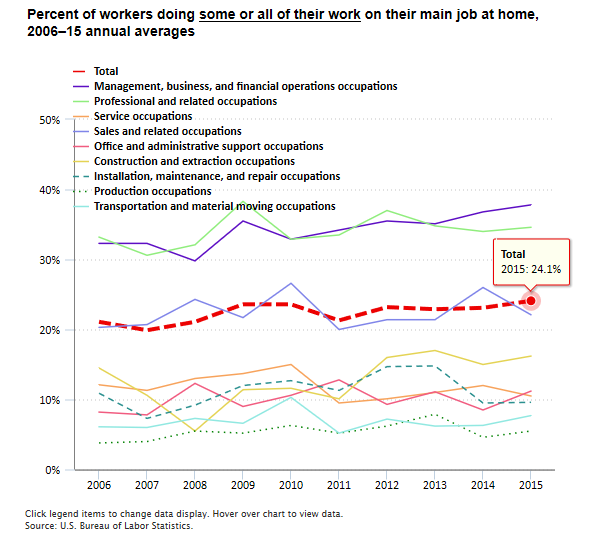 Home offices are still considered to be within the "work environment". All of the laws and regulations that protect employees when they work at 'corporate offices' also protect them when they work from their 'home' office. This means that employees are protected from discrimination and harassment. Employers are liable if the employee is injured on the job (even if working from home).
Risks
Preventative Steps
Make sure they understand and are complying with your company business policies and regulations regarding health and safety.
Ask the employee to complete a "Working from Home" safety inspection.