Compensation Consultants
Who are Compensation Consultants?
Compensation consultants are experts in the implementation and design of compensation plans, with the goal of creating the proper incentives for employee behavior. They also advise companies on trends in the area of compensation and on the current rates of pay for given job categories.

Compensation Resources
(https://www.compensationresources.com/)
Compensation Resources is an EisnerAmper Group Company, focused on providing impactful, professional expertise, supported by collaborative, responsive interactions with clients.
We specialize in:
Executive Compensation

Salary Administration

Sales Compensation

Pay-for-Performance and Incentive Compensation

Performance Management Programs

The hallmark of our firm is to provide practical solutions that are easy to understand and administer, cost effective and most importantly, "they work." Compensation Resources is large enough to get the job done quickly and effectively, while small enough to take a very personal and professional interest in each aspect of an assignment.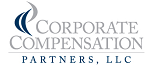 Corporate Compensation Partners
(http://www.corporatecomp.com)
Corporate Compensation Partners
(
www.corporatecomp.com
), provides specialized compensation management consulting to clients including Fortune 1000 employers, mid-size employers and non-profit organizations. We are dedicated to creating programs and processes to maximize the motivation and productivity of your employees, managers, executives, and board members.
Compensation is all we do. This focused attention enables us to acquire deep knowledge of the compensation field.
We are here to provide you with expert advice and a personalized approach to achieve your compensation goals. We specialize in the analysis, diagnosis, design, and communication required for effective and efficient delivery of compensation programs.
Our tailored services include:
Executive Compensation

Bonus Plans, Incentive Plans, and Sales Plans

Job Evaluation

Company Policies, Practices, and Salary Structures

Director Compensation

Non-Profit Compensation

Compensation Salary Surveys through our survey division EHResearch Data Services
Our goal is to exceed your expectations for client service, innovative solutions, and implementation support.

Clearwater Human Capital
(https://clearwater-hc.com/)
Clearwater Human Capital
is a compensation and pay-for-performance consulting firm, headquartered in Chicago. Compensation consulting is the only service that we provide and the sole basis for our reputation. Our consultants have worked nationwide with emerging, medium and large organizations, such as American Airlines, General Electric, Kaiser Permanente, Mitsubishi, Nucor Steel, Panera Bread, Rohm & Haas, Toyota, Tulane University, the United States Mint and Verizon.
Following are three goals that Clearwater consultants have in mind as they approach each engagement:
1. Increase your organization's return on investment in employee pay.
2. Provide your employees with a more meaningful work experience by identifying pay and growth opportunities and connecting their job to business results.
3. Do some good with our success. Clearwater means clean water. Each year, Clearwater donates 7.5% of its profits to clean water charities, such as Oceana.org- an organization focused on preserving and restoring the world's oceans; and water.org- an organization whose mission is to bring clean water and sanitation to the world.
THE CLEARWATER DIFFERENCE is C-A-R-E
Creative - Clearwater will always explore a range of creative alternatives before recommending a solution.

Affordable - Their billing rates are less than half those of their primary competitors.

Responsive - They will respond to your business contacts within one business day every time.

Experienced - They will apply the deep knowledge gained in developing compensation programs for over 500 organizations.



AAIM Employers' Association (https://aaimea.org/services/compensation/)
AAIM's compensation experts will help ensure the best strategies, structures, and practices for effective talent management. We can provide market pricing for a single job, update organizations' base pay structure, develop base pay and incentive programs, and evaluate FLSA compliance.

After Hours Compensation Consulting (http://afterhourscompensationconsulting.strikingly.com/)
After Hours Compensation Consulting was established to provide human resource professionals, business leaders, recruiters and job candidates with quality compensation benchmarking services, at a fraction of the cost.

Altura Consulting Group (http://www.alturaconsultinggroup.com)
We work with organizations to design and implement compensation programs that support their mission and drive the outcomes and behaviors that will contribute to their success. Our clients include public and privately held businesses, for-profit and not-for-profit organizations, early stage ventures and prominent established companies.

Alvarez & Marsal (https://www.alvarezandmarsal.com/expertise/compensation-benefits)
A&M provides global leadership, problem solving and value creation for companies across industries and around the world. We work as advisers, interim leaders and partners who tell you what you need to know, not always what you want to hear.

Aon Hewitt (https://www.aon.com/human-capital-consulting/consulting/default.jsp)
Aon Hewitt's compensation experts help clients deliver positive return on investment (ROI), balance employee and shareholder interests, achieve business objectives, and attract and retain key employees through market data and executive reward strategies.

Arthur J. Gallagher & Co. (https://www.ajg.com/solutions/benefits-hr-consulting/human-resources-compensation/approach/)
With Gallagher, you have a practice dedicated to Human Resources & Compensation consulting, offering flexible, customized solutions that are informed by our expert data analysis and competitive benchmarking. The end result is a deeper level of engagement that generates insights and informed recommendations to help you thrive.

Astron Solutions (https://astronsolutions.net/flare/)
If you have questions about complex employee relations issues, or doubts about current compensation practices, your organization will benefit from our well-developed and extensively-tested systems. Our services include total cash compensation, internal job based pay, external market based pay, reward and recognition, performance management, and employee communication.

Bank Compensation Consulting (https://www.bcc-usa.com/)
We help banks design customized executive and director incentive, deferral and equity sharing plans that are consistent with their strategic goals.

Berkshire Associates (https://www.berkshireassociates.com/)
HR Consulting firm specializing in affirmative action and compensation.

Better Sales Comp Consultants (http://bettersalescomp.com)
Creating better sales compensation programs using a better consulting model

Birches Group LLC (https://www.birchesgroup.com/)
Birches Group LLC conducts total compensation surveys in over 140 emerging market countries. We have expertise in assisting organizations with managing global pay programs for local staff as well as expatriate pay programs. Contact us for more information.

Board Advisory, LLC (http://www.board-advisory.com)
Board Advisory is a firm of seasoned executive compensation consultants with diverse experience who provide independent and objective advice to Boards of Directors to help them fulfill their fundamental responsibility to select, reward and retain appropriate quality management.

Canadian Compensation Resources (http://www.ccrconsulting.com)
provides executive compensation, strategic compensation planning, and compensation survey consulting services to management. We emphasize innovative thinking and technical excellence, and provide the highest quality of client service through the genuine, hands-on involvement of senior professionals in all projects.

CareWorks Consultants (https://www.careworksconsultants.com/)
As one of Ohio's largest workers' compensation risk consulting and claims management service providers, CareWorks Consultants, Inc. (CCI) strives to exceed customer expectations and reduce the impact of workers' compensation costs on our clients' bottom lines.

Carlson Dettmann Consulting (http://www.carlsondettmann.com)
Carlson Dettmann Consulting, LLC (CDC) is an independent management consulting firm with primary expertise in compensation strategies, employee relations, and related business services. We understand the diverse needs of public, private, for-profit, and not-for-profit organizations.

CMC Compensation Group (http://www.cmccompensationgroup.com)
Global compensation consultancy with specific expertise in international remuneration. Based in Central Florida we work with a diversity of client industries, whether their operations lie across the street or around the globe.

CM Global Partners (http://cmglobalpartners.com/)
CM Global Partners is powered by CompensationMaster - a unique and proven software powered by a robust algorithm. Founded in 1985, CompensationMaster software is exclusive to CM Global Partners and is currently used by over 65,000 sales representatives globally. CompensationMaster software assists in the design of incentive based sales compensation strategies and plans.

Cogent Compensation Partners (http://www.cogentcompensation.com)
Cogent Compensation Partners is a focused consulting firm committed to providing insightful and independent advice in all areas of compensation including executive and board of director pay programs.

Compensation Advisory Partners (https://www.capartners.com/)
CAP is an independent executive compensation consulting firm. We work with boards of directors and management teams to develop innovative and practical solutions that advance company objectives and help our clients make informed decisions about executive compensation.

Compandben Ltd (https://www.compandben.com/)
Consultancy specialising in the production and regular updating of international employee handbooks,terms and conditions documents,employment contracts, conventions collectives for over 100 countries. Very useful if you are thinking of expanding internationally.

The Compensation Company (http://hrcompensation.ca/)
Compensation/Total Rewards and Pay Equity Consultant.

Compensation Connection (http://www.compensationconnection.com)
Compensation Connection is a broad based compensation consulting firm with a resource rich, membership web site featuring thousands of compensation related articles, surveys, jobs, webinars, books, tools and templates.

Compensation Consultants Inc. (http://www.ccinc.net)
We are an independent third party administration (TPA) firm based in Port Orchard, Washington providing exceptional client services since 1977. Our knowledgeable team of professionals is available to meet your retirement planning needs.

Compensation Consultants Ltd. (http://www.ccflex.com)
Cafeteria, HRA and HSA Plan Service Provider

Compensation Consulting Consortium (http://www.3ccomp.com)
3C is a full-service, client-focused compensation consulting firm that is dedicated to establishing effective total reward programs to enhance the value of your business. We are compensation professionals whose interactive approach to client consulting is based on a wealth of compensation experience in corporate and consulting environments.

Compensation Insights (http://compensationinsights.com/)
Compensation Insights is a consortium of experts in executive and employee compensation strategy at eight leading compensation consulting firms across the U.S. With deep experience in incentive compensation and pay structures, regulation and policy development, our consultants advise Boards of Directors, corporate management teams and HR professionals about the latest compensation solutions driving enhanced performance and results.

Compensation Venture Group (http://compensationventuregroup.com/)
A portfolio of compensation advisory and data solutions centered around consulting to Boards of Directors and senior management teams to develop financially-oriented solutions to complex compensation issues. CVG specializes in executive and equity compensation in mid-cap, small-cap, and privately-held companies with a focus in the technology, life sciences, and certain specialty sectors.

CompWiser Consulting, LLC. (http://www.compwiser.com)
CompWiser Consulting provides a full suite of compensation consulting services including executive compensation analysis, director compensation benchmarking, market salary benchmarking, salary structure design, short-term incentive plan design, long-term incentive plan design (both equity and cash-based programs) and assistance with proxy compensation disclosure. Visit our website for more information on our services.

Conduent HR Consulting (https://www.conduent.com/hr-services/)
Our human resource services include advisory, technology and administration solutions to help you effectively manage your HR programs while engaging your employees in their health, wealth and careers.

The Croner Company (http://www.croner.biz/)
Leading management consulting firm specializing in compensation plan design, industry-specific compensation surveys, strategic planning and organization design. | Compensation Consulting and Surveys | Strategic Planning | Organization Design

Culpepper Compensation Consultants (http://www.culpepper.com/Consulting)
Culpepper Consulting Services can help you develop thoughtful and practical solutions that align your compensation programs with your business strategy. Our experienced compensation consultants and analysts work closely with you at every step in the process to assess, design, and implement solutions customized for your organization. We are flexible, responsive, and within reach to help you achieve your goals.

Dean Group Consulting (https://www.deangroupconsulting.com/)
DGC is a full-service compensation and human resources consulting firm. Our mission involves a dedication to providing high quality,timely and fee-sensitive consulting servicesthat address the specific client needs. Prodessional services include: Executive Compensation, Intermediate Sanctions Compensation Consulting, Wage & Salary Administration, Performance Appraisal Programs, Employee Benefit Analysis, Organization Development and Training & Development.

D.G. McDermott Associates, LLC (https://www.dgm.com/)
We create and implement custom human resources and compensation consulting packages to ensure that your workforce helps your business thrive in today's shifting marketplace.

Elmore Consulting Group (ECG) (http://www.elmoreconsultinggroup.com)
Elmore Consulting Group (ECG) is a human resources management firm based out of Southern California. The firm offers expert advice and counsel on compensation and related human resources topics. ECG creates pay and performance management programs to maximize the motivation and productivity of your employees, managers and executives. ECG expertise includes: Executive Compensation * BOD Compensation * International Compensation * Incentive Plans * Pay for Performance * Performance Management * Sales Compensation * Job Evaluation within 24 hours

Empsight International, LLC (http://www.empsight.com)
Empsight International, LLC, a human resource consulting firm, helps employers make better decisions about their investment in people. Our consultants have significant experience in all aspects of compensation program design, in surveys, and in working with the technology industry. Our Corporate Offices are located in New York City.

ERC (https://www.yourerc.com/)
ERC is Northeast Ohio's premier HR association boasting one of the region's leading HR and compensation consulting practice.

EuroCost International (https://www.eurocost.com/en/)
EuroCost International specialises in cost of living for expats worldwide. We provide a flexible range of services that adapt to any organisation's specific compensation plan: cost of living indices, housing surveys, business trips allowances...

ezflexplan (http://www.ezflexplan.com/cc)
Flexible Benefits Plan at your fingertips

F&H Solutions Group (http://www.fhsolutionsgroup.com/)
F&H Solutions Group provides assistance to our clients in the area of wage and hour consulting by providing in-depth compliance review of all areas covered by the FLSA and similar state law, including exemptions, recordkeeping, minimum wage, employment of minors, and overtime.

Farient Advisors | Executive Compensation Consultants (https://farient.com/)
Farient Advisors is one of the nation's leading Executive Compensation firms that focus on aligning pay with performance

Federal Workers Compensation Consultants (http://www.federal-workers-comp.com)
OWCP and Disability Retirement Specialists

Fulminata Associates (http://www.fulminata.com/)
Fulminata provides a variety of human resource services, principally in compensation, to small and medium size organizations. Every company can benefit from a compensation plan; now every company can afford one. For many, this is an ideal alternative to a full time compensation manager.

Hay Management Consultants (https://www.haygroup.com/en/)
Information on books, periodicals, news releases, legislative/regulatory updates and survey data; articles on team pay and executive compensation.

Helios HR (https://www.helioshr.com/)
Helios HR is a trusted human resources consulting advisor to top small and mid-sized organizations in Washington DC, Virginia and Maryland. As a human resources outsourcing company, our HR professionals utilize best practices and proven methodologies.

hkp/// RemuNet (http://www.hkp.com/en/hr-compensation-benchmarking/charter-survey-networks-hkp-remunet/)
hkp/// RemuNet works on behalf of associations and groups of companies to build and manage Charter Survey Networks that provide quality HR & Compensation benchmarking and exchange of employee policy, performance and productivity.

HR Compensation Consultants (http://www.hrcompconsultants.com)
HR Compensation Consultants, LLC is a full service HR consulting firm for companies of all sizes, from sole proprietors to large organizations.

Innovative Employee Solutions (https://www.innovativeemployeesolutions.com/)
Innovative Employee Solutions provides payroll and benefits administration services to companies nationwide. Once employees are recruited IES assumes responsibility for paying taxes, insurance and selected fringe benefits. This allows companies to focus on managing the business with IES as a partner.

Integrity HR, Inc. HR Consulting and Outsourcing (https://integrityhr.com/)
IntegrityHR offers HR consulting and outsourcing services throughout the United States. Our certified HR consultants provide top-notch service and expertise in all areas of HR, in order to provide excellent results for our clients.

JER HR Consulting LLC (http://www.jerhrgroup.com/)
Compensation Consultant in the business since 1990, working with Non-profits nationwide in their staff compensation, executive compensation, custom survey strategies. We work with Foundations, Health and Human Services, NGOs, Associations and related organizations.

J.L. Nick & Associates (https://www.jlnick.com/compensation-benefits/)
J.L. Nick is an experienced HR consulting and outsourced HR firm that is here to help focus on the processes and systems that will maximize employee development and help your business gain competitive advantages. Some examples of the services we offer are executive coaching & leadership development, executive recruitment & talent acquisition services, organizational development/enterprise transformation, needs assessments, employee development, HR support and compliance, human resource audits, labor relations, and compensation and benefits consulting.

Keystone Compensation Group LLC (http://www.keystonecomp.net)
Compensation consulting firm providing market insight and technical knowledge to help our clients raise their business achievement. We guide our clients through the process of gathering relevant information, analyzing it, and making important decisions that contribute to their success.

Lawrence Associates (https://www.lawrenceassociates.com/)
Compensation consulting for a competitive edge. Executive compensation, incentive, recognition and reward and competitive surveys. Focusing on non-profit healthcare, education and service industries.

Lipis Consulting, Inc. (http://www.lipisconsulting.com)
Lipis Consulting, Inc. offers clients expert advice and counsel on today's most compelling compensation issues.

Longnecker & Associates (http://longnecker.com/)
From boards to executives to all employees, developing effective compensation plans for the talent of your organization can be overwhelming. As a strategic compensation and corporate governance consulting firm, we provide you with an independent assessment and a customized plan of action that meets your business unique needs. Whether youre a public, private or not-for-profit entity, our highly experienced team works diligently to put your business on the right track because, at Longnecker, were all in for you.

LTC Performance Strategies, Inc. (http://ltcperformance.com/)
LTC Performance Strategies, Inc. can help your company meet its most difficult executive compensation and performance challenges. Our mission is to improve client productivity, profitability and enterprise value through integrated compensation and performance development solutions.

Lyons, Benenson & Company Inc. (http://www.lyonsbenenson.com)
A leading independent compensation consulting firm that advises and counsels boards of directors and their compensation and governance committees on matters related to executive compensation, board compensation and corporate governance.

Management Resources Consultants (https://www.mrc-asia.com)
Consulting in remuneration service, bridging data science and remuneration. HR data analytics, machine learning, predictive analytics, organisation right-sizing.

Marsh & McLennan Agency (http://mma-west.com/compensation-consulting)
Our Practice is staffed with a team of experts steeped in practical client experiences and rooted in fact-based consulting. Our solutions are driven by an understanding of industry norms and tailored to the specific needs of our clients.

Masternak & Associates (http://www.masternak.com)
Masternak & Associates, founded in 1990 by Robert Masternak of Medina Ohio, is a specialized consulting firm focusing in Gainsharing design, installation, training, and monitoring activities. Mr. Masternak's philosophy is that clients are served best by a strict focus on all aspects of Gainsharing rather than offering generalized human resources consulting services. Mr. Masternak is an internationally recognized consultant with over 20 years of Gainsharing experience and is the author of the book Gainsharing: A Team Based Approach to Drive Organization Change

McLagan (https://mclagan.aon.com)
McLagan provides compensation consulting, operational benchmarking and best practice research across the financial industries. McLagan combines 50 years of thought leadership in strategy, performance, capital requirements and compensation regulations with fact-based advice to create a tailored solution specific to your organization. McLagan is part of Aon Hewitt, a business unit of Aon plc (NYSE: AON). For more information on McLagan, please visit mclagan.aon.com.

Merces Consulting Group, Inc. (http://www.mercesconsulting.com)
Merces assists organizations with a broad range of compensation advisory services including base pay program development and implementation, performance management and organization design.

Millennium Group International (http://www.tmgi.net/hr_consulting/compensation.html)
Comprehensive total rewards and compensation servces from The Millennium Group International. Update your compensation plan now, in order to attract and retain employees, improve morale, and control labor costs.

Multnomah Group, Inc. (http://www.MultnomahGroup.com)
The Multnomah Group provides fee-only comprehensive qualified plan management and investment consulting services to plan sponsors.

National Association of Stock Plan Professionals (https://www.naspp.com/)
The NASPP is a national organization dedicated to providing its members opportunities for professional and educational enrichment and advancement. Our members are nearly 6,000 people whose responsibilities relate, directly or indirectly, to stock plan design and administration. Our membership includes compensation and human resources professionals, stock plan administrators, securities and tax attorneys, accountants, corporate secretaries, transfer agents, stock brokers, and software vendors. We provide opportunities for networking, education and information through activities at our nearly 30 local chapters, our national Annual Conference, our quarterly newsletters, and this Web site.

Newport Group (https://www.newportgroup.com/consulting/compensation/)
Employee compensation is one of the biggest costs of doing business. Newport Group can help you develop a program that allocates these dollars strategically allowing you to control expenses while attracting, retaining, and motivating key talent.

NICE Incentive Compensation Management (https://www.nice.com/engage/incentive-compensation-management)
NICE Incentive Compensation Management automates the process of commission, bonus, and incentive administration in support of any type of variable pay strategy, offering organizations calculation accuracy, reduced administrative costs, minimized compensation overspend, insight into effectiveness of variable pay spend, improved sales force motivation, and subsequently, customer and employee retention. NICE Incentive Compensation Management increases accountability while establishing a culture of continuous improvement.

OnTarget Incentives (https://www.ontargetincentives.com/)
We offer specialized expertise in sales and incentive compensation plan design, strategy, management and administration. Our consultants are world-leaders in the space, with experience across an array of industries.

Organizational Consulting Group, L.L.C. (http://www.organizationalconsultinggroup.com)
The Organizational Consulting Group is an independent consultancy serving its clients nationwide with authoritative executive compensation, board compensation, sales force effectiveness, and performance management solutions. Its clients include publicly-traded and closely-held companies in a variety of industries, as well as non-profit organizations.

Pearl Meyer & Partners, LLC (https://www.pearlmeyer.com/)
For more than 20 years, Pearl Meyer & Partners (PM&P) has been a trusted independent advisor to Boards and their senior management in the areas of governance, strategy and compensation program design. The firm provides comprehensive solutions to complex compensation challenges for multinational companies ranging from the Fortune 500 to not-for-profits as well as emerging high-growth companies. These organizations rely on Pearl Meyer & Partners to develop global programs that align rewards with long-term business goals to create value for all stakeholders: shareholders, executives, and employees. Pearl Meyer & Partners maintains U.S. offices in New York, Atlanta, Boston, Charlotte, Chicago, Houston, Los Angeles, San Francisco and San Jose, as well as an office in London.

Performensation (https://performensation.com/)
Performensation provides unparalleled expertise in the area of equity compensation and performance-based compensation. In addition to design, we provide leading edge performance analytics to support design concepts proposed by executive compensation consultants. We also provide GEMS the only tool that can properly track, manage and communicate performance-based equity plans to both corporate users and individual participants.

Personnel Systems Associates (https://personnelsystems.com/)
Compensation & performance management consultants serving IPO, mid-size and family owned businesses in Southern California and the West Coast. Publisher of Survey Sources for US and International Pay and Benefits, a directory of over 1500 pay and benefit surveys. Special expertise in California and Federal overtime pay exemption issues and in IRS "unreasonable compensation".

Phillip Blount & Associates - Compensation Consulting (http://www.phillipblount.com)
- Total compensation design
- Pay policies and reward strategies
- Alternative reward systems including team-based pay
- Management and executive incentive design
- Compensation linkage to overall strategy
- Customized Compensation Surveys
- Litigation Support

QPM - Quality Personnel Management GmbH (https://qpm.de/en/home/)
We are a dynamic HR Startup from Dusseldorf (Germany), which focuses on developing innovative HR-products and evidence-based solutions for the human resources management function.
Our core competencies are projects of job grading with www.gradar.com, conceptual activities regarding job architectures & remuneration structuring and advising on HR Analytics.

Radford Rewards Consulting (https://radford.aon.com/rewards)
Radford delivers talent and rewards expertise to technology and life sciences companies. We empower the world's most innovative organizations at every stage of development to hire, retain and engage the amazing people they need to create amazing things. Today, our surveys provide in-depth rewards insights in 80-plus countries to more than 3,000 client organizations, and our consultants work with hundreds of firms annually to design talent and rewards programs for boards of directors, executives, employees and sales professionals. Radford is part of Aon Hewitt, a business unit of Aon plc (NYSE: AON).

Schuster-Zingheim and Associates, Inc (http://www.schuster-zingheim.com/)
JAY R. SCHUSTER and PATRICIA K. ZINGHEIM are partners in Schuster-Zingheim and Associates, Inc., a compensation and total rewards consulting firm founded in 1985 in Los Angeles. Their practice includes incentives/variable pay, base pay management, performance management, total rewards strategies, executive and sales compensation, and recognition. They are recipients of WorldatWork's 2006 Keystone Award, the highest honor in the compensation, benefits and total rewards profession.

Segal Company, The (https://www.segalco.com/)
The Segal Company has been a leading, independent firm of benefit, compensation and human resources consultants since its founding in 1939. Segal is headquartered in New York and has nearly 900 employees throughout the U.S. and in Canada. Clients include corporations, non-profit organizations, professional service firms, state and local governments and joint boards of trustees administering pension and health and welfare plans under the Taft-Hartley Act.

Sheffield Barry (https://www.sheffieldbarry.com/)
Sheffield Barry provides customized advice to our clients on executive compensation and other HR issues, using a collaborative process that leverages technology and available data. Our approach allows us to provide robust data, comprehensive insights, and effective advice to our clients in a cost-efficient manner.

Sibson & Company (https://www.sibson.com/)
Summaries of articles on organizational change initiatives and executive pay.

SmithPilot Compensation Consulting (https://www.smithpilot.com/)
Compensation Consulting for Nonprofit Executives and Boards

Stern & Associates (http://www.hrconsultant.com/)
Achievement-based, total compensation programs-linking business strategy and planning to all elements of the reward system. PLUS articles from Stern's Management Review, book reviews, HR glossary, links, sample pages from Stern's SourceFinder an

Steven Hall & Partners (https://www.shallpartners.com/)
Executive Compensation Consultants

SullivanCotter (https://www.sullivancotter.com/)
Sullivan, Cotter and Associates, Inc. is an independent consulting firm specializing in Executive, Employee, and Physician Compensation and Governance in the tax-exempt, not-for-profit industry with a specific focus within health care, higher education, Associations and Foundations.

The Survey Group (https://www.thesurveygroup.com/)
The Survey Group is a member-based human resources information, survey and consulting firm. It provides comprehensive compensation and benefits survey data to its 600 member firms. TSG surveys contain more New England participants than any other local or national survey. TSG's data and other consulting services help companies doing business in New England remain competitive with their employee compensation and benefits packages.

Tandehill Human Capital (http://www.tandehill.com)
Tandehill Human Capital is a Chicago-based compensation consulting firm dedicated to creating pay and performance management programs to maximize the motivation and productivity of your employees, managers and executives. Our consultants have an average of more than 15 years of consulting experience, working with companies such as Aldi Foods, General Electric, Kaiser Permanente, Mitsubishi, Nucor Steel, Palm Beach County, Panera Bread, Rohm & Haas, Toyota Financial Services, Tulane University, the United States Mint and Verizon.

Titan Group (https://www.titanhr.com/compensation-benefits/)
Titan Group's Compensation Services provide clients with the expertise to help them determine the "right" amount to pay employees, thereby increasing the client's ability to attract and retain employees while leveraging critical financial resources. We help clients develop a compensation strategy that fits their industry and competitive position. We benchmark job data, create and update salary structures, evaluate salaries, and ensure that fair and equitable compensation is distributed as determined by the market.

Total Compensation Solutions (http://www.total-comp.com)
TCS is an independent human resources consulting firm dedicated to applied research and assisting clients achieve their strategic compensation objectives. Our approach to compensation and benefits issues is to utilize data to identify best practices in the marketplace. Specializing in: Executive Compensation, Salary Administration, Incentive Compensation Planning, Sales Force Compensation, Survey Consulting, Board of Directors Compensation, and Executive Deferred Compensation.

Trupp Compensation Consulting (https://www.trupphr.com/compensation-surveys-consulting-services/)
A well-designed and relevant compensation strategy is a key contributor to maintaining a highly-skilled and engaged workforce. To be most effective, your total rewards strategy needs to be built upon sound practices that are carefully designed to fit with your unique business needs and culture. Trupp compensation consulting services leverage learned knowledge of your organizational objectives, compensation philosophy, and targeted market analysis and research to provide reliable, data-driven compensation solutions that reflect your organizations values and objectives.

Veritas Executive Compensation Consultants, LLC (http://www.veritasecc.com)
Our vast knowledge of executive compensation is focused on benefiting Fortune 1000 companies, as well as those that aspire to that level of success. Our understanding of the critical impact that executive compensation has on business outcomes drives the unique, client-focused compensation solutions we provide. Our independent analysis, unquestioned integrity, and steadfast dedication to customer service and excellence drive the Veritas culture that assists corporations and their boards of directors in navigating today's challenging field of executive pay.

Villareal and Associates (http://www.villarealassociates.com/CompensationConsulting.asp)
Compensation Consulting Services Including Compensation Surveys, Organizational Planning and Performance Appraisal

The VisionLink Advisory Group (https://www.vladvisors.com/)
VisionLink is a consulting firm located in Irvine, CA dedicated to helping companies envision, create and sustain compensation strategies that will be key drivers of results and increase the productivity of employees.

Western Management Group (http://www.wmgnet.com)
Since 1972, Western Management Group has been a global leader in the design, development and conduct of compensation surveys. Our practice is dedicated towards providing timely, valid and accurate market data to compensation professionals through the useof state-of-the-art tools and analyses.

Willis Towers Watson Data Services (https://www.willistowerswatson.com/en)
Willis Watson Wyatt Data Services is a leading provider of global compensation, benefits and employment practices information. Watson Wyatt Data Services specializes in the design and development of both U.S. (national, geographic- and industry-specific) and international (non-U.S.) compensation and benefit surveys.

Wilson Group (https://www.wilsongroup.com/)
A nationally recognized compensation consulting firm that develops innovative performance-based reward programs. Assesses, designs, develops and implements reward strategies and compensation systems, including variable pay, executive compensation, sales force compensation and base pay systems.

Yaffe & Company, Inc. (https://www.yaffeco.com/)
Executive Compensation, Benefits and Regulatory Compliance

YWingate - Pay Designers (http://ywingate.com)
Total Rewards solutions for busy HR leaders.



Articles

Compensation (https://www.workforce.com/topics/compensation/)
from Workforce.com

Executive Compensation Consultants (https://www.vanderbiltlawreview.org/?s=Executive+Compensation+Consultants+)
from Vanderbilt Law Review

What is Compensation Consulting? (https://www.wisegeek.com/what-is-compensation-consulting.htm)
from wiseGEEK